The HOME of GUARANTEED Financing!
LET US HELP YOU FIND YOUR NEXT CAR
SHOP BY BODY STYLE

#1 USED CAR DEALERSHIP IN DETROIT, MI
CarDome Auto Sales is the dealership you can always trust when looking for quality used cars in Detroit and its nearby cities in Michigan. As a leading used car dealership that has excellent customer service, you can rest assured that you are getting your next automobile at the price you deserve.
We strive to do everything we can to get our customers the car they are looking for, which is why we made it possible to have various vehicle shopping options available. We always aim to know and serve the demands of our local car-buying community and find the vehicle that is the perfect fit.
CarDome Auto Sales prides itself on having an extensive and high-quality selection of used cars for sale in Detroit, MI. We only provide our customers with pre-owned vehicles that are in their best condition and can ensure years of safe and reliable service. We can also provide customers with an extensive vehicle history report for their reference.
You can check out our inventory in various body types, such as coupe, hatchback, convertible, SUV, and more. Our cars are also available in different auto makes like BMW, Buick, Chevrolet, Chrysler, etc. If you are having a hard time finding your dream car, you can fill out our Car Finder form, and our team will search for that car for you!
START YOUR NEXT CAR JOURNEY W/ CARDOME
Are you looking for a convenient, easy, and exceptional car-buying experience? CarDome Auto Sales in Detroit, Michigan, is the best place for you. We always make our services available to everyone, regardless of their history and lifestyle.
Once you have found the perfect vehicle from our selection of quality used cars in Detroit, MI, you can immediately apply for financing. Our relationships with multiple lenders made it possible for us to guarantee approval on auto loans, no matter your credit situation and score. You can also consider trading in your old vehicle through our Edmunds True Market Value.
We appreciate that you have considered CarDome Auto Sales as your partner for your next vehicle purchase in Detroit. And we promise we will not disappoint! You can check out what our former clients have said about us and our services.
So, what are you waiting for? Start exploring our large selection of quality vehicles in Michigan, and apply for an auto loan with the best used car dealer in Detroit today! You deserve only the best, and you will get that at CarDome Auto Sales. For questions and concerns, call us at (248) 809-3517 or fill out our contact us form.

FEATURED VEHICLES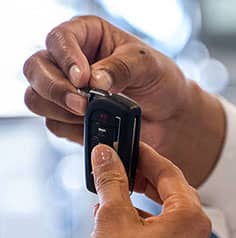 How Easy Is Buying Car from Us?
We are dedicated to provide you with the ultimate automobile buying experience. Our dealership is your #1 source for buying a quality pre-owned vehicle.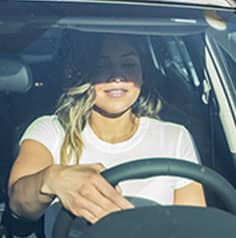 Schedule Test Drive
The best way to help make your final decision is to test drive your dream car, it lets you experience the thrill of the vehicle for yourself. Our friendly, experienced staff are here to help!